Palo Santo Bracelets
Palo your Heart™ - The Palo Santo Jewelry line by OLH.

NEW ARRIVALS: SPRING 2020
At OLH we believe in...
Ethically + Environmentally Conscious Business Practices.
We collect disposable byproduct produced from the smudge stick splitting process, and up-cycle it into our unique & lovingly handcrafted in-house jewelry line:
Palo Your Heart.™
Our eco-friendly system creates a minimal-waste production model, and brings us further to a sustainable future for Palo Santo, one bracelet at a time!
Free US Shipping

●

 

111% Satisfaction Guarantee

 

● Made with Love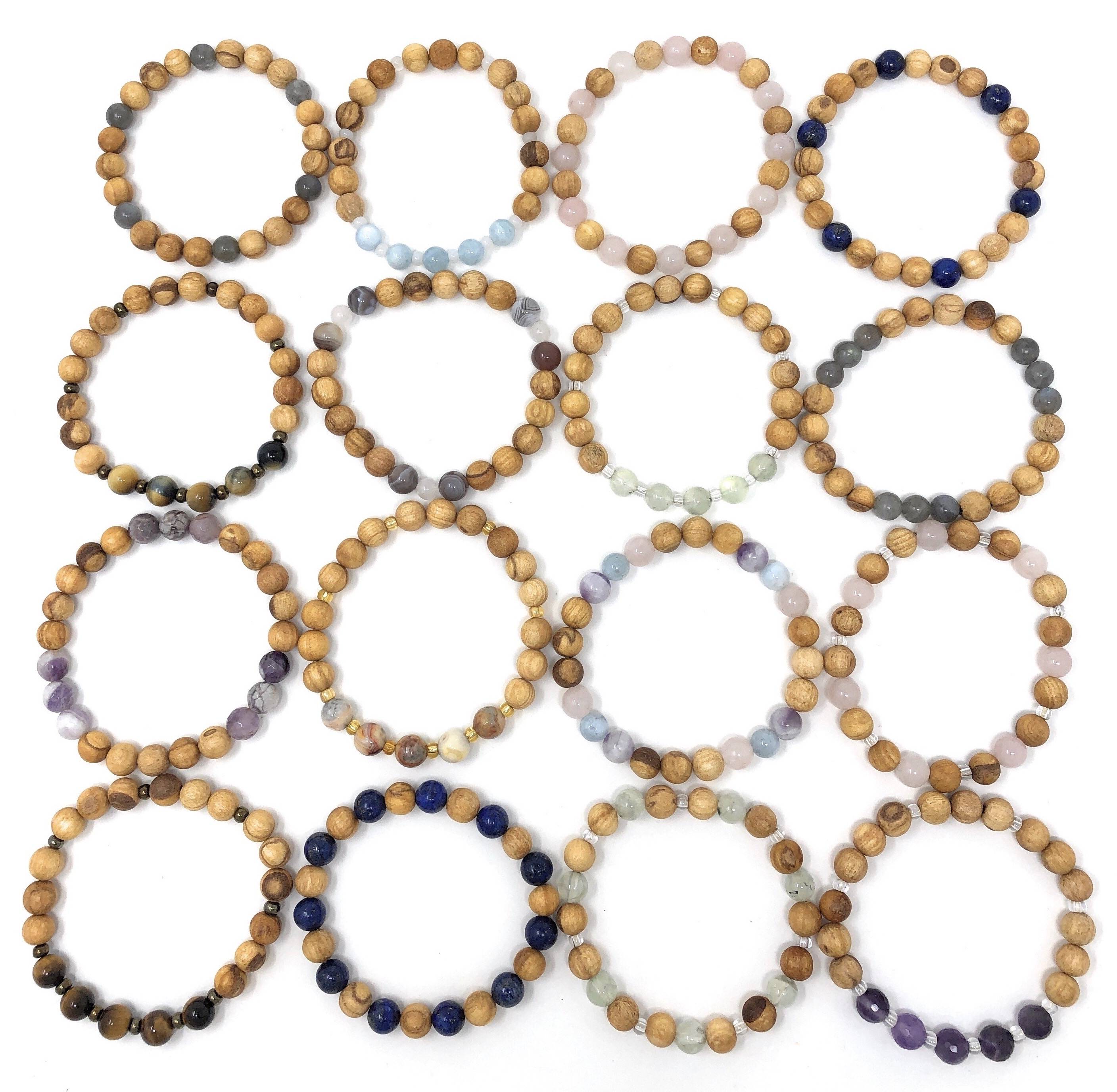 ---
NEW STYLES:
Spring 2020 Collection

---
---
111% Satisfaction Guaranteed
We offer a full money-back guarantee for all online orders placed with OLH!
---

- Customer testimonials -
"Absolutely *THE BEST* customer service, hands down! Amazing bracelet, cute packaging, and thank you for the extras!! I will be a customer for life!"
Shonda C.
"I love this BEAUTIFUL Bracelet, the scent and feel of the Palo Santo is soothing and beautiful..The Amber is stunning and along with the Banded Agate this is a work of art, made with love & care!!"
Janice S.
"I love these Palo Santo bracelets! They smell wonderful and the beads are gorgeous! I've received many compliments on mine and have bought some to gift to friends! :)"
Whitney R.
---